Understanding your obligations: Insurance in Superannuation Voluntary Code of Practice
The new Insurance in Superannuation Voluntary Code of Practice comes into effect on July 1, 2018. Super funds were required to state their intention to adopt the code by the end of March.
The code aims to ensure that insurance provided to super fund members is appropriate and affordable and does not inappropriately erode retirement income; that all related communication to members is clear, timely and in plain language; and that claims' handling processes are improved.
Funds need to consider a range of impacts to assess the full implications of adopting and complying with the code.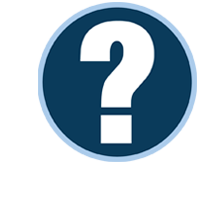 These include:
Administration system and process changes;


increased communication requirements;


whether additional data needs to be collected to support compliance;


the fund's insurance management framework and insurance strategy;


changes to insurance benefit design, terms and conditions.


Funds also need to consider the resulting additional costs to their business, and ultimately to members.
Response to the code
There has been a mixed response to the code since its release at the end of 2017. Criticisms include:
it's voluntary. Trustees cannot be forced to adopt it;


there is no oversight by an external administrator. Trustees cannot be forced to comply and compliance is based on self-reporting;


it falls short of ASIC's standards for financial services sector codes of conduct.


APRA has welcomed the new code, because it establishes minimum expectations, practices, benchmarks and service standards, while also encouraging funds to exceed these minimums.
Need help?
IFS Insurance Solutions can help funds that need to make a detailed assessment of the implications of complying with the code, developing a transition plan and implementing the required changes.
To discuss any aspects of the code in more detail, contact Shane Fielding, head of group life consulting services at IFS Insurance Solutions on (03) 9657 4274.
IFS Insurance Solutions is the specialist insurance broking and consulting arm of the Industry Fund Services Group. It is a leading provider of insurance services to the industry and "run only to benefit members" superannuation funds. Visit ifsinsurance.com.au