Cross fund matching allows auto-consolidation of multiple accounts
Multiple account holding has also attracted significant attention in Canberra as policy makers have focussed on erosion of members' balances, particularly in inactive accounts.
In May 2016 IFS welcomed changes to regulations surrounding ERFs, which facilitate auto-consolidation of lost and inactive accounts.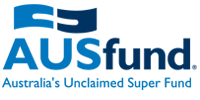 These changes allow ERFs like AUSfund to transfer monies to a member's active account without prior notice or the member's consent so long as the receiving fund has received at least one contribution or rollover from that member within the last 12 months.
AUSfund recently conducted a trial of the effectiveness of the cross fund matching service in this current legislative environment and results indicate that around 20% of inflows can be matched back to participating funds.
Funds that send their lost and inactive accounts to AUSfund twice a year are eligible for this cross fund matching service at no cost to the fund.
The success of cross fund matching depends on the participation of funds to transfer the accounts of lost and inactive members to AUSfund in lieu of the ATO. Read the full report and results of our trial and contact Kate Brown, AUSfund Product Manager on 03 96574282 if you'd like to know more.