Thousands more accounts to be returned to members via cross fund matching
In the last edition we shared with you the successful results of AUSfund's initial cross fund matching programme to address the problem of unintended multiple superannuation accounts.
This programme pre-empted the report of the Productivity Commission, and the Government's "Protecting Your Super" legislation that will require the transfer of all inactive accounts below $6,000 to the ATO for cross fund matching.
While IFS, and industry funds generally support the intention of the legislation, we remain unconvinced that transferring all low balance inactive accounts to the ATO will produce the best member outcomes.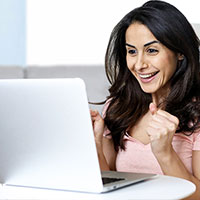 The ATO pays only CPI rates of return on member balances if and when a successful match is found. If no match is found, balances are transferred to the government coffers after 10 years.
IFS is working with Industry Super Australia (ISA), member funds, and other funds, to develop an alternative model of cross fund matching, utilising Ausfund.
Under this enhanced program, funds will send data, not actual accounts to AUSfund for data matching.
Only those where a matching active account is found will be transferred to AUSfund before being consolidated with the members active super account. If no match is found, the inactive account can remain with the industry super fund, or, if it is no longer in the member's best interest, be transferred to the ATO or to an eligible rollover fund. Under this model, members without an active account can remain invested in markets.
If the government's legislation passes without amendment, then clearly this proposal will lapse.
However, at the Senate Economics Committee hearings on 20 July it was clear that there is some disquiet from APRA about the unintended consequences of the Bill, which may see the government re-think the design of its package.
If you would like to participate in the IFS Working Group designing the programme contact Kate Brown, AUSfund Product Manager on 03 96574282.