Unpaid Super: enforcement, law reform, or both?
The Australian Tax Office estimates $2.85 billion in superannuation guarantee obligations went unpaid in 2014-15. The problem was highlighted in a recent ABC Four Corners program. 
Unpaid super is as much an enforcement problem as a law reform issue. While the ATO has increased its activity, trustees have a role in chasing unpaid super. 
Last year IFS collected $187 million in unpaid super, from more than 36,000 employers on behalf of 226,000 working Australians.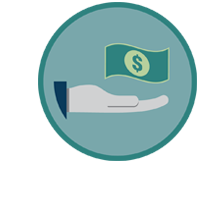 In IFS's experience, the issue of unpaid super is not confined to employers that routinely avoid taxation, or are on the brink of insolvency. Nor is non-payment confined to casual or contract labour working short engagements for multiple employers. Rather, it is predominantly a device used by small business to manage cash flow. 
IFS has established a working group to look at best practice in arrears collection. The group will consider single-touch payroll and real-time member contribution reports, as well as other opportunities to increase how effective trustees can be in recovering unpaid super. If you would like to participate, contact Pauline Olson at polson@ifs.net.au.