Addressing multiple super accounts - an update on cross fund matching
Forty per cent of Australians have more than one super account, while APRA data suggests a quarter of all industry super accounts are inactive.
While policy-makers debate options for auto-consolidation, IFS has developed and implemented a new cross fund matching program. It allows AUSfund to auto-consolidate money held in an inactive account into the member's active account. Cross fund matching through AUSfund puts industry funds on the front foot in addressing multiple accounts, with a program that is designed, owned and operated by not for profit super funds, not imposed by regulators.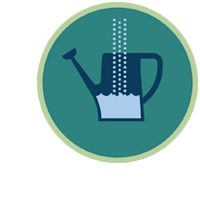 Nine funds took part in our initial program, matching about 108,000 AUSfund accounts to MySuper accounts in participating funds. Of these, 54,000 were immediately eligible for auto-consolidation.
Importantly, the number of accounts matched out to participating funds was in broad proportion to the size of the fund.
The more accounts that are transferred into AUSfund, the more that can be matched and transferred back to funds, and therefore back to members.
These results show AUSfund can be an effective way for industry super funds to substantially reduce the numbers of multiple accounts. 
Key benefits of cross fund matching with AUSfund:
Funds gain accounts in return for those transferred out
If these accounts are transferred to the ATO, rather than AUSfund, the likelihood of getting any inactive accounts back is very low.


Actively addressing multiple accounts puts industry funds on the front foot
There has been an increasing focus on the impact of multiple accounts on members' retirement outcomes. Actively working to resolve this issue demonstrates that industry super funds are acting in members' best interests, and designing solutions tailored to our sector.


A more secure retirement for members
Members receive a superior return in AUSfund compared to what they get from the ATO, which pays CPI rates of return. AUSfund's three and five-year crediting rates to June 30, 2017, were 7.09 per cent and 9.02 per cent respectively. Our strong returns mean members will benefit from higher balances when they retire.


It's simple and at no cost to trustees


AUSfund will build member super balances and offset the need for major changes to the existing default system.
If you would like to participate in future cross fund matching, contact Kate Brown at kbrown@ifs.net.au or Ned Meehan at nmeehan@ifs.net.au.